Enea's Scaling Circle: Why are we obsessed with learning businesses?

By
Catherine Misigaro
·
1 minute read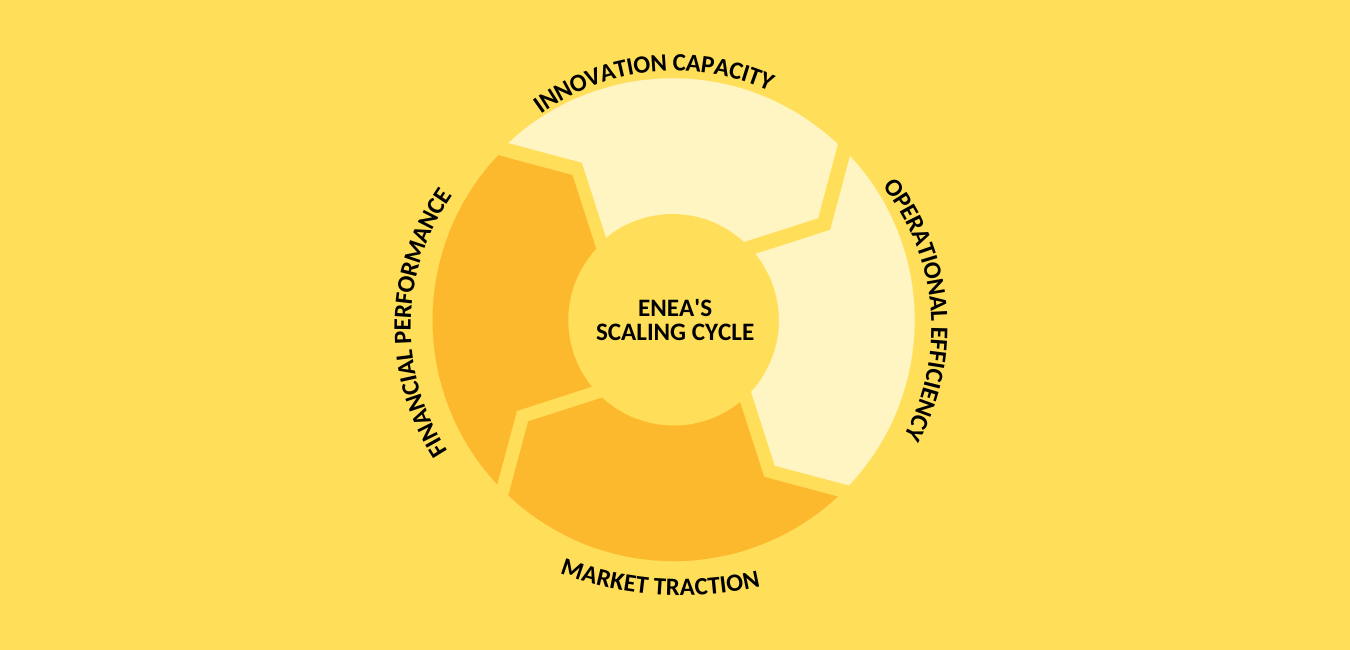 Innovators are not necessarily entrepreneurs or business leaders. They learn on the go. What they learn, how fast and the number of times this learning is applied in their businesses is what propels their business to new heights. In this blog, we are excited to share about the Enea's Scaling Cycle: our framework to consult on business growth.
Our experience consulting more than 50 early stage startups taught us that the learning capacity of founders and their team is critical for business growth particularly when it is directed toward operational efficiency and market relevance. We believe that startups with learning teams tend to:
Come up with original and market responsive ideas: Learning businesses are innovative. They keep refining their value proposition and understanding their market. Product improvement is always a priority and the objective.
Tend to have standardized routines and strategies in place: These businesses document what has worked in the past and integrate this in day-to-day operations through manuals, policies and regular training.

Attract and convert sales leads: Learning businesses are effective in recruiting customers and retaining them by deploying both proven and new strategies. They are seen as proactive players in the market who consistently place themselves in the eyes of potential customers and in the hearts of existing clients.
Generate revenues and profit: Not only do learning businesses attract customers, they manage operations effectively to ensure they are making a margin for every shilling spent. It is so common for early stage businesses to have cash flow issues that are the result of unplanned or unnecessary spending.
If you are a struggling startup on the verge of despair, could it be that you are not learning? Could it be that your team is not equipped with the right practices? Could it be that you are talking to the wrong customer? Could it be that you are directing money where there is no value? Focus on learning and improving your operations to fit the marketplace.
Enea Advisors can help you assess where you are and chart the roadmap to enterprise growth. Contact us today for a free 1 hour session to learn more.